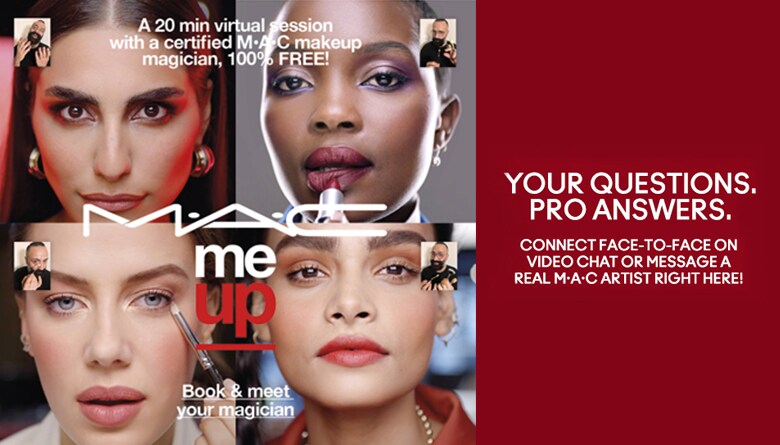 NEW INDIVIDUAL MAKEUP CONSULTATIONS
Our MAC make-up artists are ready take time for you and your questions. Book our 30-min FREE virtual makeup consultation or use the Live Chat for quick questions. Both services are free of charge for you!
VIRTUAL MAKEUP CONSULTATIONS
MAC MAKEUP MUSTHAVES
What are the makeup essentials you should own? What you can skip and from what you need more? Our Artists take individually time with you to define the ultimate list of products you should have in your make up bag.
FOUNDATION & SKINCARE
Discover your perfect skin fit. Work one-to-one with an artist to find the ideal coverage and finish that is tailored to your skin. How to cover spots or redness with different products? Which secret make-up or skin care products helps you to shine in a second?
GIFT GUIDE
Looking for a gift for your loved ones? Get personalized gift recommendations to find the most suitable gift!
LIVE CHAT
Do you have any questions about products, looks or make-up techniques? Chat live with our Artists using the live chat. You will find the chat window at the bottom of the page, click on it and start chatting!